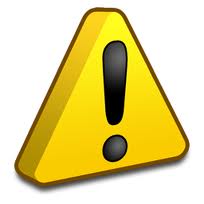 Important Update!!
Chrome v.42 disables the Adobe PDF plugin needed for the IEP Manager on PC, you will need to re-apply the new configuration instructions.
* Adobe Acrobat DC is now compatible with IE, Firefox and Chrome on PC computers.
* READ ME - IEP Manager Requirements for using PDF Mode: Config. Explorer for PC PDF mode (Mandatory for all PC even if using Chrome or Firefox) or Config. Safari for Mac PDF mode (Mandatory for all Mac) or Config. Firefox for PC PDF mode or Config. Chrome for PC PDF Mode
HTML Mode does not require Adobe to be installed or configured for saving data into SIRAS in the IEP Manager. A PDF program is required to print from the HTML mode from within the IEP Manager.
Please Click on Support at the bottom of the page and goto 'System Requirements' tab for further questions about setup.
---
Siras Systems Newsletter
New HOT Features Introduced this Month in response to user requests
When using your Choose Student list, right click on "Last Validated," you can now choose "Case Manager." This will allow you to view your list with case managers listed. Triennial/Reevaluation or Annual Review).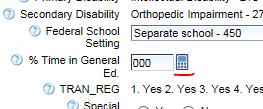 Beginning in September, SIRAS passwords will be reset at the district level, which will streamline the process of password resets and the set-up of new user accounts. Be aware of more information as we approach September.

COOL Changes Made to Existing Features to make life easier:
A new IEP icon has been added to the bottom of the main toolbar. The user can access the current IEP by clicking on this icon. If an IEP had not been created in SIRAS then it will not show. You can also access the current IEP to the left of the name in the "Choose Student" list as before.

There will soon be a data bridge from your school's student information system (Zangle, Q, Aires) for suspension and contact information.



IMPORTANT Reminders for Case Managers when using SIRAS
Private School Students
When a student attending a private school is referred for special education services, the student should be entered into SIRAS as though s/he was attending his/her home school with school type as public school while the assessment is being conducted and the IEP is being developed. If the student is found to be eligible, the IEP will offer services at the home school. If the parent does not want to enroll the student in public school, the student may be offered services through an ISP (Individual Services Plan), depending on district guidelines. At this point the School Type should be changed to Private school non-certified, and the School Attending should be changed to the name of the Private School. The private school name for students taught at home by their parents is "School with No Name." If an ISP is developed the plan type will automatically be changed to ISP (20). If an ISP is not developed, the plan type should be manually changed to Eligible, no plan, parent placed in private school (70).
++++++++++++++++++++++++++++++++++++++++++++++++++++++++++++++++++++++++++++++++++++++++++++++++++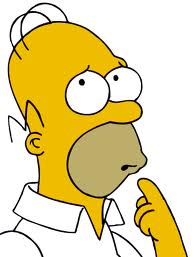 Homer's Pointers:
August 2015: HOT KEYS
Hot keys are keyboard shortcuts that will assist you in using SIRAS more efficiently.
WINDOWS
F11 Full screen
F8 Brings up menu bar on PDF forms
Control spacebar Opens "Choose Student"
Control plus (+) Zoom (makes print larger, but you see less of the page )
Control minus (-) Unzoom (makes print smaller; you see more of the page)
Control rt. arrow Moves to the next student
Control left arrow Moves to the previous student
Control down arrow Takes you to bottom of the page
Control up arrow Takes you to top of the page
Control Q Quick search
Page down Moves to next page on forms that are more than one page (Transition, Additional pages)
Page up Moves to previous page on forms that are more than one page (Transition, Additional pages)
Under Choose Student List
Right click on name Gives you list of menus under Student Info (or click on "caret" to left of name for the same access)
Right click on the 'District Attending' for SELPA users, right click on the column 'District Attending' to toggle 'School Attending' Right
Right click on the 'Student ID' right click on the column 'Student ID' to toggle 'SSID', and Birthdate
Right click on the 'Last Modified' right click on the column 'Last Modified' to toggle 'Last Validated' 'Last IEP Date', 'Last Evaluation Date', and Case Manager
On the MIS Summary page
Control - Return Validates the MIS form
Word Processing Shortcuts
Control A Select (highlight) All
Control C Copy highlighted test (without removing it)
Control X Cut (X for cross out) - will keep it in memory temporarily
Control V Insert (paste) text cut or copied (V is the old proofreading symbol for insert)