NEW!!!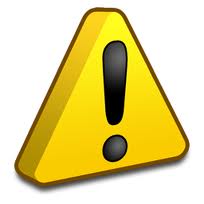 Important Chrome Update for IEP Manager!! If you intend to use the IEP Manager you MUST read below!
Chrome v.45 released on 9/1/15 completely removes the ability to use the Adobe PDF Plugin for the IEP Manager, aka 'PDF mode'. If you use Chrome that has been updated to the latest version, you will only be able to use the HTML Mode in the IEP Manager. Most Chrome applications are set to auto update to version 45.
Please notice what mode you use in the IEP Manager when opening forms.


Look for HTML or PDF at bottom of IEP Manager.
Notice all users: In order to use PDF mode, you must have one version of either Adobe Reader X, XI or Adobe Acrobat DC installed. It also must be allowed to update. If your Adobe Reader application is not allowed to update, the PDF mode will stop working for you. See System Requirements under Support for more details.
If you want to use the PDF mode of IEP manager on Mac: You can only use Safari and it must be configured to trust Adobe Reader. You can use the IEP Manager in HTML mode in any browser on a Mac.
If you want to use PDF mode on a PC: You must configure Internet Explorer first to trust both the website address and the Adobe Reader Plugin, no matter what browser you want to use. That includes Internet Explorer, Firefox, or possibly an old version Chrome pre version 45. Once Internet Explorer has been configured you must secondarily configure Firefox or the configure an older version of Chrome prior to version 45 to trust the Adobe PDF plugin.
* READ ME - IEP Manager Requirements for using PDF Mode: Config. Explorer for PC PDF mode (Mandatory for all PC users even if using Firefox) or Config. Safari for Mac PDF mode (Mandatory for all Mac) or Config. Firefox for PC PDF mode. -(Config. of outdated Chrome 44 or less.)
HTML Mode does not require Adobe to be installed or configured for saving data into SIRAS in the IEP Manager. A PDF program will be required to print from the HTML mode from within the IEP Manager. Chrome and Firefox have the ability to open the print jobs that are saved when printing from HTML mode. Popups must be allowed for your SIRAS web address as print requests may open in a popup tab or they can be retrieved from your downloads folder. [Help allowing popus in Chrome] [Help allowing popups in Firefox] [Help allowing popups in Explorer] [Chrome HTML printing help]

Please Click on Support at the bottom of the page and goto 'System Requirements' tab for further questions about setup.
---
Siras Systems Newsletter
New HOT Features Introduced this Month in response to user requests
| | |
| --- | --- |
| Siras Systems, Inc. is announcing a new protocol which will enhance users' experience with support. SIRAS has welcomed Michael Brown to manage SIRAS Support and the new protocol. Michael is from Bakersfield and brings with him an extensive background working with SIRAS. He has a Master of Arts in Education and a Bachelor of Science in Business and has been working in education for the past 10 years. | |
When encountering a bug, if you need further support or have a question about how to do something, please follow these steps: 1) Try to solve the problem yourself first using the SIRAS Support page under the Tools menu and the

blue (?)

buttons throughout SIRAS; 2) Ask another user who is technically savvy or more familiar with SIRAS; 3) If the problem persists contact our new SIRAS support email anytime at support@sirassystems.com or our SIRAS Support hotline 844-33 SIRAS or (844) 337-4727 open Monday through Friday between 8am and 6pm. You are welcome to leave a message after hours and we will return your call as soon as possible.

Please do not use our old email or phone as it will be less expedient than using the SIRAS Support email or the SIRAS hotline.

COOL Changes Made to Existing Features to make life easier
The CAASPP menus for Universal Tools, Designated Supports and Accommodations in SIRAS have been revised for this school year

. If the IEP team determines that the student needs "Breaks" for the computer based SBAC for ELA or math, it is embedded and you do not have to choose any items from the dropdown menu. If, however, the student will need "Breaks" for either ELA or math paper pencil tests, you must chose "Breaks (for paper-based tests)," in the dropdown Non-Embedded Universal Tools menu.

If the IEP team determines that your student will need text-to-speech for the items and passages for students in grades 6-8 and 11 in ELA, select text-to-speech in the Designated Supports Embedded dropdown menu and in the Accommodations Embedded dropdown.

The Record of Changes page is no longer needed to indicate Next Year's State Assessment paritcpation. Once CAASPP testing has been completed in your district, the CAASPP page will reflect the student's partipcation in the next grade. For diploma-bound students, CAHSEE participation for next year is indicated on the Course of Study page.

You can now indicate services for ESY, that are otherwise only related services, on the LRE page. This will be escpecailly helpful for your students who receive ISES or only a related service for the summer.
IMPORTANT Reminders for case managers when using SIRAS
Beginning in September, SIRAS passwords will be reset at the district level, which will streamline the process of password resets. Please contact your district CASEMIS staff directly using your district email account if you have password trouble.
++++++++++++++++++++++++++++++++++++++++++++++++++++++++++++++++++++++++++++++++++++++++++++++++++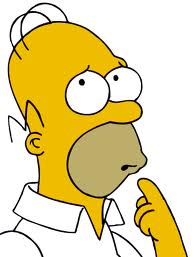 Homer's Pointers:
September
2015: PRINTING - removing browser's header and footer
When printing out Student Lists, Progress Reports, or other SIRAS reports generated from the web page (not PDF forms) and you want to remove the title and footer inserted by your browser, go to the Menu bar for your browser, go under "File" to "Page Setup" then change all of the settings for your header and footer to "Empty". Otherwise the things listed such as Title, page numbers, dates, and URL will print on your report which is usually not desireable. This only needs to be done once and your browser will remember.

To turn off your Popup Blockers for all sites, open your browser and look under Tools on the menu bar and scroll down to Pop-up Blocker, then select "Turn off Pop-up Blocker".

August 2015: HOT KEYS
Hot keys are keyboard shortcuts that will assist you in using SIRAS more efficiently.
WINDOWS
F11 Full screen
F8 Brings up menu bar on PDF forms
Control spacebar Opens "Choose Student"
Control plus (+) Zoom (makes print larger, but you see less of the page )
Control minus (-) Unzoom (makes print smaller; you see more of the page)
Control rt. arrow Moves to the next student
Control left arrow Moves to the previous student
Control down arrow Takes you to bottom of the page
Control up arrow Takes you to top of the page
Control Q Quick search
Page down Moves to next page on forms that are more than one page (Transition, Additional pages)
Page up Moves to previous page on forms that are more than one page (Transition, Additional pages)
Under Choose Student List
Right click on name Gives you list of menus under Student Info (or click on "caret" to left of name for the same access)
Right click on the 'District Attending' for SELPA users, right click on the column 'District Attending' to toggle 'School Attending' Right
Right click on the 'Student ID' right click on the column 'Student ID' to toggle 'SSID', and Birthdate
Right click on the 'Last Modified' right click on the column 'Last Modified' to toggle 'Last Validated' 'Last IEP Date', 'Last Evaluation Date', and Case Manager
On the MIS Summary page
Control - Return Validates the MIS form
Word Processing Shortcuts
Control A Select (highlight) All
Control C Copy highlighted test (without removing it)
Control X Cut (X for cross out) - will keep it in memory temporarily
Control V Insert (paste) text cut or copied (V is the old proofreading symbol for insert)