Siras Systems Newsletter
Cool

Changes made to Existing Features to Make Life Easier
All Universal Tools, Designated supports and Accommodations (UDAs) with a few exceptions are available for students who will take the California Alternate Assessment (CAA). The reason for the exceptions is that the test examiner administers the test one-on-one and in the language of instruction. The exceptions are: Braille, Closed Captioning, American Sign Language, Text-to-speech, Speech-to-text, Bilingual dictionary, Translation glossaries and Spanish stacked translation. The menu of choices has been revised and uploaded to Tools > Added Forms > Menu Options > CAASPP UDA menu.




Students previously designated in SIRAS as participating in the Alternate Assessment for ELA and math are now designated to participate in "CAA without Supports/Accommodations." Now you can add UDAs on the CAASPP page when you are drafting an IEP in the IEP manager. See screenshot below.

New HOT Features Introduced in response to user requests
For students eligible for CAASPP you will need to confirm that their SBAC/CAA participation has been properly selected and Supports/Accommodations have been correctly entered. Go to Student Info > Special Ed. Profile > Assessment/DRDP (see screenshot below) to review and/or change your students' participations and/or UDAs. Once you have checked your first student, easily go to your next student record by clicking on the the green arrow near the top left of your SIRAS screen.
The Percentage in General Education Calculator is now accessible in the IEP Manager, just to the right of the SIS page! Use this tool to calculate percentage of general education minutes on your IEPs.




IMPORTANT Reminders for All Users When Using SIRAS
Your district will be preparing an export from SIRAS to TOMS prior to testing. That way, when your students log into the test, their UDAs will already be set in the system.



For students turning off embedded Universal Tools (UT), you will have to communicate which tools you have selected to turn off with your testing coordinator prior to testing. The TOMS system doesn't differentiate turning off one UT from another.


More information about preparing and executing data for export can be found in SIRAS under Support > Support Documents > Technical > TOMS Export Help.




If you have removed Supports/Accommodations or added Accommodations, an IEP must be held prior to testing. This can be done via an addendum/amendment/other review/annual or triennial. Check with your director/ program specialist for their guidance in these cases.
---
---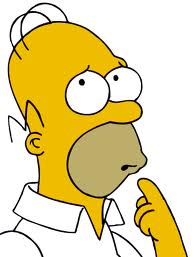 Homer's Pointers:
OCTOBER 2015: form development history
Sometimes multiple users contribute to the development of a form. By putting your curser next to the green checkbox or orange form warning you can get a list of all the users who contributed to that form and when they submitted the form.

Forms can be "Reset" (any entry to the form is deleted) by clicking the red 'X' to the right of the form link. This will restore the form as it was prior to opening it. Additionally, if using the Spanish forms the 'X' next to the 'Spanish' form link will delete only the Spanish form.




When deleting a meeting all submitted forms in all tabs must be 'Reset' before the meeting can be deleted. Only the person who created the meeting or the CASEMIS Clerk access can delete a meeting.



September 2015: PRINTING - removing browser's header and footer
When printing out Student Lists, Progress Reports, or other SIRAS reports generated from the web page (not PDF forms) and you want to remove the title and footer inserted by your browser, go to the Menu bar for your browser, go under "File" to "Page Setup" then change all of the settings for your header and footer to "Empty". Otherwise the things listed such as Title, page numbers, dates, and URL will print on your report which is usually not desireable. This only needs to be done once and your browser will remember.

To turn off your Popup Blockers for all sites, open your browser and look under Tools on the menu bar and scroll down to Pop-up Blocker, then select "Turn off Pop-up Blocker".

August 2015: HOT KEYS
Hot keys are keyboard shortcuts that will assist you in using SIRAS more efficiently.
WINDOWS
F11 Full screen
F8 Brings up menu bar on PDF forms
Control spacebar Opens "Choose Student"
Control plus (+) Zoom (makes print larger, but you see less of the page )
Control minus (-) Unzoom (makes print smaller; you see more of the page)
Control rt. arrow Moves to the next student
Control left arrow Moves to the previous student
Control down arrow Takes you to bottom of the page
Control up arrow Takes you to top of the page
Control Q Quick search
Page down Moves to next page on forms that are more than one page (Transition, Additional pages)
Page up Moves to previous page on forms that are more than one page (Transition, Additional pages)
Under Choose Student List
Right click on name Gives you list of menus under Student Info (or click on "caret" to left of name for the same access)
Right click on the 'District Attending' for SELPA users, right click on the column 'District Attending' to toggle 'School Attending' Right
Right click on the 'Student ID' right click on the column 'Student ID' to toggle 'SSID', and Birthdate
Right click on the 'Last Modified' right click on the column 'Last Modified' to toggle 'Last Validated' 'Last IEP Date', 'Last Evaluation Date', and Case Manager
On the MIS Summary page
Control - Return Validates the MIS form
Word Processing Shortcuts
Control A Select (highlight) All
Control C Copy highlighted test (without removing it)
Control X Cut (X for cross out) - will keep it in memory temporarily
Control V Insert (paste) text cut or copied (V is the old proofreading symbol for insert)