Siras Systems Newsletter
IMPORTANT for all users in SIRAS
Clean up your students' SIRAS records. To do this quickly from the home page, look at your Notifications and Messages.

Review your list of errors and warnings found by the CASEMIS software. There should be zero errors and minimal warnings. Address any warnings by discussing them with your CASEMIS staff.

Review your students who have active meetings that have upcoming dates, have not been held and that have not been finalized.

Review your students with upcoming IEPs (due within the next 30 days) and Evals (due within the next 75 days).

Review your students with overdue IEPs, EVALs, initial evaluations and overdue/incomplete evaluations for students who have already had their 3rd birthday. Even when a valid delay reason is entered, the total number of overdue records will not decrease.

Review your students with discipline incidents of more than 10 days for the school year to make sure that a manifestation determination meeting has been held.

The June 30 CASEMIS data pull is fast approaching. All SIRAS users should refer to the links on the login page (see screenshot) under Notifications and Messages. There must be zero Errors and the Warnings reviewed for accuracy. Click on the blue and red hotlinks to determine compliance concerns. If you are unsure how to resolve issues that may be revealed, contact your CASEMIS staff for assistance before you leave for summer.
District CASEMIS staff can enter progress reporting dates, vacations and ESY dates for next school year. Go to the Tools menu and select SELPA/District/School Admin.

Enter Progress Report dates for the 2016-17 school year and even the 2017-18 school year, if known. Enter the regular report card dates for the district. If there are different reporting periods within your district, narrow your focus using the school house icon to the specific school with different dates. Utilize the "Description" column to name each reporting period (quarter, trimester, semester, P1, Progress Report 1, etc.).

Enter all vacation days. For holidays, enter the first and last calendar day that students do not attend school. SIRAS will know if the vacation is in excess of 5 school days and apply those days to the assessment completion/countdown feature in the IEP manager.

A new choice in the dropdown is Extended School Year. You can now input the start and end dates for ESY.

Disregard the option to enter the CAASPP Test Period. We will be doing something different to advance testing options based on grade level next year.
Before the rollover and grade advance, you can review school, services and providers to ensure that they are accurate. Go to the Reporting menu, select Student Lists, click the Predefined List tab, and then choose Next Year's Data. To quickly edit a student, right-click on the student name and select the appropriate option.
After the rollover and grade advance, for students with meetings that continued over the summer (through the rollover), you will need to go to that student's IEP in development and manually advance the grade if appropriate. To avoid/reduce the need to do this in the future, complete meetings and finalize them before you leave for the summer.
On behalf of the SELPA and Siras Systems, thank you all for the hard work you do for our students. Have a great summer!!!!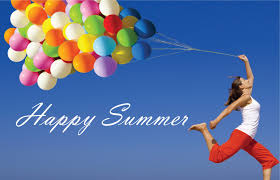 ---
Medi-Cal Billing Option:

Siras Systems, Inc. is excited to announce a partnership with Leader Services, a national company that provides technology and data processing solutions to over 1,000 Local Education Agencies (LEA's). Leader has provided Medicaid billing services to LEA's since 1992 and has assisted with generating more than $1.8 billion in reimbursements. Together, we will provide an improved service within IEP management and Medi-Cal billing for our mutual clients. With consent in the near future, we will offer districts the ability of integrating SIRAS IEP data with Leader's Medi-Cal billing software via a scheduled nightly data export option between the two systems. We offer this as a solution to help save valuable staff time on data upkeep while providing LEA's a streamlined IEP management and Medi-Cal billing process with the goal of maximizing reimbursement potential.

If you have any questions, please contact Steve Ormbrek - steve@sirassystems.com
---
---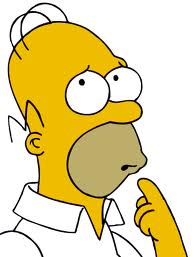 Homer's Pointers:
OCTOBER 2015: form development history
Sometimes multiple users contribute to the development of a form. By putting your curser next to the green checkbox or orange form warning you can get a list of all the users who contributed to that form and when they submitted the form.

Forms can be "Reset" (any entry to the form is deleted) by clicking the red 'X' to the right of the form link. This will restore the form as it was prior to opening it. Additionally, if using the Spanish forms the 'X' next to the 'Spanish' form link will delete only the Spanish form.




When deleting a meeting all submitted forms in all tabs must be 'Reset' before the meeting can be deleted. Only the person who created the meeting or the CASEMIS Clerk access can delete a meeting.



September 2015: PRINTING - removing browser's header and footer
When printing out Student Lists, Progress Reports, or other SIRAS reports generated from the web page (not PDF forms) and you want to remove the title and footer inserted by your browser, go to the Menu bar for your browser, go under "File" to "Page Setup" then change all of the settings for your header and footer to "Empty". Otherwise the things listed such as Title, page numbers, dates, and URL will print on your report which is usually not desireable. This only needs to be done once and your browser will remember.

To turn off your Popup Blockers for all sites, open your browser and look under Tools on the menu bar and scroll down to Pop-up Blocker, then select "Turn off Pop-up Blocker".

August 2015: HOT KEYS
Hot keys are keyboard shortcuts that will assist you in using SIRAS more efficiently.
WINDOWS
F11 Full screen
F8 Brings up menu bar on PDF forms
Control spacebar Opens "Choose Student"
Control plus (+) Zoom (makes print larger, but you see less of the page )
Control minus (-) Unzoom (makes print smaller; you see more of the page)
Control rt. arrow Moves to the next student
Control left arrow Moves to the previous student
Control down arrow Takes you to bottom of the page
Control up arrow Takes you to top of the page
Control Q Quick search
Page down Moves to next page on forms that are more than one page (Transition, Additional pages)
Page up Moves to previous page on forms that are more than one page (Transition, Additional pages)
Under Choose Student List
Right click on name Gives you list of menus under Student Info (or click on "caret" to left of name for the same access)
Right click on the 'District Attending' for SELPA users, right click on the column 'District Attending' to toggle 'School Attending' Right
Right click on the 'Student ID' right click on the column 'Student ID' to toggle 'SSID', and Birthdate
Right click on the 'Last Modified' right click on the column 'Last Modified' to toggle 'Last Validated' 'Last IEP Date', 'Last Evaluation Date', and Case Manager
On the MIS Summary page
Control - Return Validates the MIS form
Word Processing Shortcuts
Control A Select (highlight) All
Control C Copy highlighted test (without removing it)
Control X Cut (X for cross out) - will keep it in memory temporarily
Control V Insert (paste) text cut or copied (V is the old proofreading symbol for insert)